How to take a good dick pic: The Dos and Don'ts of dicktography
October 27, 2014
Some Google for dick pics, some ask to be sent them, and some have dick pics thrust upon them – that's what it's like for me and fellow GP blogger, Jenni Wood.
Now, don't get us wrong, we're not about to take the moral high ground, but we see so many dick pics on a daily basis and if we can't stop you guys taking 'em, we can at least stop y'all doing such a terrible job.
Guys are always going to send unsolicited dick pics out like Christmas cards, but since we joined dating app Tinder, we've never seen so many dicks. That app has more dick pics that it does guys posing with Tigers, bragging about their beards and complaining about girls who make duck faces combined – and believe us, there's loads of those cliché mother-effers.
So dick pics are happening, and there's nothing we can do about it…or is there? Maybe we can't stop it, but we can at least up the calibre of the cock shots you guys are sending out into the world. It's a tough job, but someone has to do it…
Here are our top tips for snapping dick pics…
Don't
It's not a good idea – it's never going to be a good idea. You can't guarantee where you photo will end up or who will see it and once you put that shit out there, it's there forever. Just don't do it.
No, really. Don't.
I don't understand why you're still reading this, we said don't do it. Even if the person you send it to has no intention of showing her friends (but, come on, of course she's going to show her friends), we live in a time of hacking and photos leaking. You don't have to be a celebrity for a leak, the Fappening style, so don't even take naked pics, let alone send them.
OK, if you insist, make sure you use Snapchat.
So you've got your heart set on a little dicktography. Fine. Snapchat is going to be your best bet, because images are only viewable for a set amount of time and then they disappear. If you're going to take a dirty picture, you want it to cease to exist as soon as it has achieved the desired effect, although it should be noted that Snapchat isn't perfect. On an iPhone it will alert you if someone takes a screenshot of your image, but no such luxury with Android.  And still, people have may ways of saving your images – the worst of all is via third party apps, this is how the Snappening happened. Penises everywhere!
Wash & grow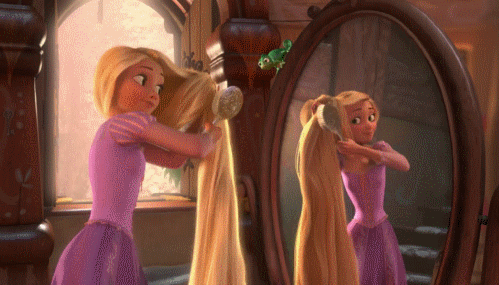 Photographing your junk is a lot like photographing your face. You're going to want to sort your hair out, shave – you're definitely going to want to wash and we think it's amazing that this slips the mind of so many. As well as smartening up, you're going to want to strike the right pose. Think happy thoughts to get things going – don't just have it slopped to one side, looking like a dead baby bird, broken after a long fall from its nest.
Experiment with angles
MySpace changed the world. I mean, who didn't look better in their selfies when they rocked the flattering emo angles? You're going to want to consider angles with your junk, too. Oh, and don't use props to give perspective. Lining up your dick with your TV remote isn't going to turn anyone on, it's just going to leave them reluctant to change the channel at your house.
Always crop your face out
It's 2014. If you think it's a good idea to have your face in your nude snaps then you are out of your depth and need the internet taking from you. In case you're totally stupid, you don't want your face in the photo so that, if it does make its way into the public domain, no one can tell for sure that it's you.
Filters are your friend
Instagram that bad boy, a filter can really make a photo. It can also hide a manner of all sins.
Think about who you're sending it to
Before you send a picture of your penis to a girl, consider this: does she actually want to see it? Most of the snaps we receive are unsolicited, meaning we didn't ask for them, and we'd rather you didn't just blindside us with your junk. You don't know embarrassment until you've opened a message whilst in the queue at Sainsbury's, only for the person behind you to catch you seemingly checking out odd-looking junk. Even if they do want a snap, consider why and what she's going to do with it. If her morality is a little… off, then she won't think twice about showing her friends, and if you ever plan on becoming really famous, don't send it to the kind of chick who will be on the phone to the tabloids as fast as you can say 'kiss-and-tell'.
Full-time writer, reformed groupie, geek chic gamer and Henry Cavill enthusiast. Showbiz: www.fleckingrecords.co.uk | Girly: www.girlpanion.co.uk