Basic Boy Bingo
October 19, 2014
You can spot a basic boy a mile away. You can see his snapback approaching on the horizon, a whiff of Peri Peri fills the air and, if you listen carefully, you'll hear his banter gradually getting louder as he gets closer.Play our basic boy bingo by ticking off each item on our list as you spot them…
Oh, cheeky cheeky
He's obsessed with Nando's, and when he does go, he will describe it as "cheeky". Go for a cheeky Nando's, have a few cheeky shandies and offset the damage with a cheeky nap the following day. FYI, none of these things are cheeky. Not even a little.
He's a LAD
He's a LAD and you can tell because his banter is top. His jokes will be creeping over the line into blatant sexism, he'll still have photos of topless birds on his walls and for all his wallpapers and he will be rugged as fuck. The highest honour a LAD can bestow upon a fellow male is the LAD title, all in capital letters, of course.
Banter-saurus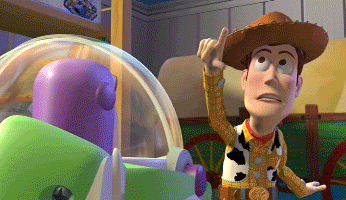 What is banter though? Banter is basically a word that covers a manner of all sins. Say what you want to people, offend them, make fun of them – it doesn't matter. You simply explain that it's just banter and you are absolved of being a bit of a see-you-next-Tuesday. Anyone who thinks otherwise is clearly being a little bitch.
Every hole's a goal
Every hole's a goal, any port in the storm, etc. A true basic boy doesn't just crush on the obvious birds, in fact he gets off on wanting to have sex with every woman – the more inappropriate, the better. He will almost certainly tell you that your mum is hot.
Does he even lift?
Ahh, the gym – the natural habitat of the basic boy. You'd expect him to be there working off that cheeky Nando's from the night before, but what he's actually doing is pumping as much iron as possible, so he can look like a pasty, Zen Incredible Hulk. While at the gym, his top priorities will be wearing an awesome vest and taking selfies, because if you don't selfie at the gym, did you even work out at all?
Shake shake shake
How are you going to look like a ripped version of the Michelin Man if you don't guzzle high-protein shakes? Your basic boy will chug his pretty coloured drink from his plastic little sippy-cup everyday, with all the urgency of a crack addict who's been trapped in a lift for week.
Shagaluf with the LADs
Every year he will go on holiday with his fellow LADs and anyone who doesn't return with alcohol poisoning is a failure. Heck, even an STD is a badge of honour, so wear your herpes with pride. It's always to Ibiza, Magaluf or Malia, and he and his mates will swag-around thinking they're Danny Dyer and Tamer Hassan in The Business, when what they actually look like are a bunch of budget Inbetweeners.
He's got the moves like Leo
Well, he thinks he does. As much as your basic boy will think he's got all the best moves, it's another case of definitely looking exactly like The Inbetweeners, and not the lucious Mr DiCaprio in The Wolf of Wall Street. You try stopping him when he's smashed on a night out, though.
Shots, shots, shots
Jaegermeister is his lifeblood, and if he winds up with too much blood in his Jaegermeister stream he will die.
Go hard or go home
If the night doesn't end in A&E, with you having stitches for an unexplained injury or a swab taken from your penis, then was it really a good night? I don't think so.
Fight, fight, fight
And if you do remember how you got your injuries, it better be from fighting. Your basic boy knows that's how men settle their differences. He'll think he looks like Steven Seagal but he most certainly won't and the only winners will be those sober enough to film it for YouTube.
Dress to impress
You might think suits are only for court appearances and weddings, but they're actually a basic boy's favourite thing to wear on a night out – all the LADs have to do it though. Otherwise the trademark basic look is nice vest to show off those pumped up muscles and a snapback cap, but don't even think about taking the sticker off, that would be a very foolish move.
What a dick
A basic has no problem getting his little basic out in public – in fact, any excuse to get it out and there it is. He will almost certainly have a name for it, and he will talk about it like it is a person that he knows, for example '[penis name] and I are going out on the pull tonight.'
They're men, they like sports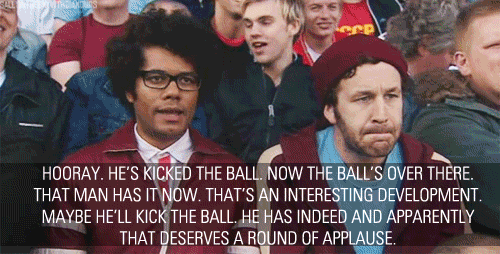 Your basic boy loves football more than anything. He doesn't just watch it, he plays it, he's got the T-shirt, he goes to matches and he starts those incredibly clever chants like 'His name is Rio and he watches from the stand' (imagine that to the tune of Duran Duran's Rio).
Ink everywhere
Basic boys judge one another on their bare skin:inked skin ratio. Basic boys always have tattoos because it shows that they're an individual, just like everyone else. Sometimes it's some kind of declaration of love for their family (how else can you show how much you love them?), a tribute to their favourite football team, a sleeve or something random/stupid/hilarious for the banter.
Assault courses maketh man
You're not a real man until you've proven it by climbing over shit, jumping over shit and getting really muddy. Pics or it didn't happen.
He's got the eye of a tiger
You better believe your basic boy has posed for a photo with a tiger. Well, yeah, of course it was sedated, but you know what, it needed a cheeky nap anyway – why not pose for a cheeky selfie while he's out for the count?
Fifa is love
Fifa is life.
Full-time writer, reformed groupie, geek chic gamer and Henry Cavill enthusiast. Showbiz: www.fleckingrecords.co.uk | Girly: www.girlpanion.co.uk